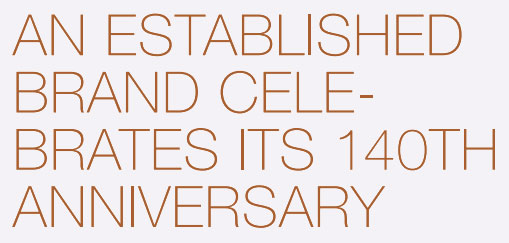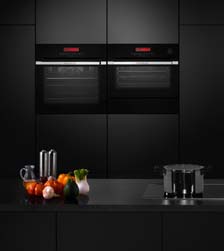 "140 years of Küppersbusch: for us this is both a reason to celebrate and a challenge. To mark our anniversary, we would like to express our special thanks to our customers and partners with whom we have enjoyed a reliable cooperation for years, as well as our shareholders who have not lost their trust in the power of this brand despite some tough times, and not least the employees who work passionately for our company. As the Teka Group, of which Küppersbusch has been a part for 16 years, it is our challenge to realign the brand for the future and to successfully position it. Consequently, we will increasingly invest in excellent design, innovative products and future-proof marketing. In addition, we will encourage creative, motivated employees and intercultural skills. Together, we will continue to internationally expand the established German brand and give customers all over the world the opportunity to get to know and love our products."
Küppersbusch – For kitchens with style
The brand values of design, quality, function, innovation and healthy food are part of the Küppersbusch brand claim "Für Küchen mit Stil". This claim is used internationally in German, thus emphasising the fact that the established company's key competencies and roots are in Germany. After all, the Gelsenkirchen-based company was founded as far back as 1875 by Friedrich Küppersbusch, who back then wanted to "make the best even better". We still aim to live up to this claim today.
Design "Made in Germany"
For more than 40 years, the German designer Klaus Keichel has been responsible for the design of Küppersbusch products. During this time, he repeatedly proved his creativity and has been the recipient of more than 60 design prizes to date. The continuity of his design and his decision to distance himself from short-lived trends are the basis of Küppersbusch's success.
Quality: International standards
All innovation processes are coordinated in Germany, which means that the company's own departments of design, product management, function and quality assessment are closely linked. We are referring to a coordinated innovation process which is supervised by the German headquarters. They are the driver of new designs and innovative products and remain in constant contact to the international plants and branches.
Function: Intuitive and user-friendly
The focus is placed on the perfect balance of form and function. The result is what the users experience with the Küppersbusch products. The top priorities are intuitive user guidance, ease of use and uncomplicated care. To ensure all appliances meet the highest demands, they are tested by experienced nutritionists and chefs prior to the market launch.
Innovation: New and creative ideas since 1875
Since the company was founded in 1875, Küppersbusch has stood out due to its innumerable innovations and creative ideas. The first electric stove is an excellent example of this, as is the unique ökotherm® catalytic converter. The company also focuses on the topic of customisation: In 2013, the Küppersbusch Individual Concept was launched, which enables the customer to tailor the appliance to suit their needs. Küppersbusch Meisterstück offers even more individual options. A professional gourmet cooking centre, geared towards the individual needs and preferences of ambitious lovers of cooking.
Healthy Enyoyment
Küppersbusch always realised that they should take an integrative approach to the topic of cooking. Today, the company is still dedicated to continuing this tradition. In special cooking courses, experienced restaurant chefs and nutritionists demonstrate healthy and modern preparation methods. The Küppersbusch experts compile instructions and recipe books for private households. And the Gelsenkirchen site even holds cooking courses for children in their training kitchen. Particularly in the era of fast food, the motto is: teach budding gourmets from an early age.